Please fill in the form below, for a free, no obligation retail valuation for your car
How we do it
We spend £12,000 per month on Internet Advertising. We advertise across 25 of the major car sales websites, including; Autotrader, eBay Motors, CarGuru's and Motors.co.uk No expensive advertising costs for you and your car has maximum visibility. Selling a car privately can be a pain, as lots of potential customers say they are coming to view your car at a certain time, then they turn up late or worse still, don't turn up at all. We are in the office 7 days a week and are able to answer the phone 12 hours a day. This way you do not have to waste your time waiting for calls or viewers to show up.

Security is a big issue when selling a car privately
Unknown people in your home or office Dealing with large amounts of cash Car jacking, risk of theft or fraud We carry out extensive checks on all cars with HPI, VOSA and the DVLA. Customers demand multiple payment options such as Credit/Debit card or HP Loan – We have a Consumer Credit Licence. This means we can offer loans or finance at competitive rates and we accept all major credit and debit cards. Most buyers like to part exchange their old car as part of the deal – We take cars in part exchanges and return you the full selling price of your car. The majority of our customers, (especially those buying more expensive cars) prefer to purchase from a car dealer as they know the car is covered by the 'Sale of Goods Act' and that they are fully protected, which is not the case when buying privately. We can offer a range of aftercare facilities which include; Extended warranty packages, Gap Insurance, Smart Repairs etc. Most cars will need minor preparation prior to advertising for sale. Possibly a scuff on the bumper, wheel refurbishment, a service or a new MOT. We can organise these minor repairs, cover the cost then deduct from the final selling price. (Only with your prior agreement) This means there is no outlay in getting your car ready for sale and we can do all of this for you at trade prices. This not only saves you time but also money! We can attain a higher price for your car than you can, as customers are willing to pay a little extra for the service's listed above. Not only that, we appeal to a larger market so will be able to sell it faster as well.

All part of the service…
What we do for you; – We do not need to keep your car during the advertising part of the process, but if you would like to leave the car with us, it is fully insured and stored in our locked storage facility – If you are keeping your car, we will need it delivered to us when we have a viewing. If you are unable, we can collect the car from your home or work – If you are leaving the car on site, it will be cared for and treated as one of our own – We will complete a Sale or Return agreement form, which clearly outlines the specifics of what the sale includes What we need from you; – We will need the car to us for a 45 minute appointment where we will clean, photograph and take a professional set of images (if you are having a visit to us) – If you are letting us advertise your car remotely, we will need a good set of images sent through to us, copies of all relevant documents and a brief outline on the vehicles specification (Sat nav, Panoramic roof etc.)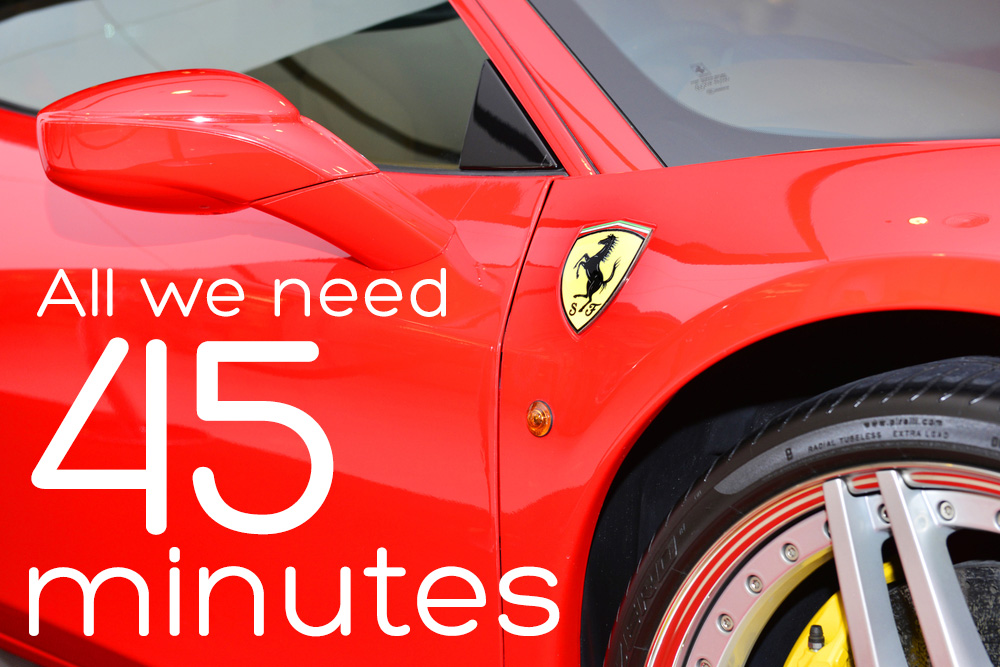 Summing up
•Hassle free car sales
•No risk
•More money for your car
•Quicker sale
•Zero upfront costs